(PROSTITUTES) IN PRISON
Subject: Update on Temple Goddess Tracy Elise
Alicia M Clark
, The Republic | azcentral.com
March 1, 2016
The long-running case of Tracy Elise, leader of the Phoenix Goddess Temple, appears to be winding toward an end in Maricopa County Superior Court more than four years after she was charged.Closing arguments were set for Thursday morning.The prosecution has argued the Phoenix Goddess Temple was a brothel disguising itself as a church.Elise, who is representing herself, is charged with numerous counts including pandering, money laundering, illegal control of an enterprise and prostitution. On Wednesday, wearing a floor-length purple skirt and a jewel bindi on her forehead, Elise answered questions and follow-up questions from members of the jury, defense and prosecution.The Phoenix Goddess Temple began operating out of a residence in Scottsdale in 2008 before moving to a new location after neighbors complained and police made inquiries into church activities. In 2010, the temple settled in Phoenix, touting itself as a "neo-Tantra Temple" offering spiritual and touch-based healing services in exchange for donations.
'Sexual healer' at Goddess Temple sentenced to probation
Some of these healing services included sexual gratification, prosecutors said. Edward Leiter, a deputy Maricopa County attorney, presented evidence Wednesday suggesting that if men interested in visiting in the temple for a session — individuals known as seekers — knew the language of the church, they could receive sexual acts from healing practitioners, referred to as goddesses. Leiter displayed a document on a projector showing a menu of services, including a sentence that said a goddess would physically assist a seeker in discovering how to achieve different kinds of sexual gratification. These services came with suggested donation amounts ranging from around $200 to more than $600. Elise, in her testimony, said that a goddess would "not necessarily" perform those acts, depending on the feeling he or she got from the seeker. Members of the jury and prosecutors questioned Elise about ads for "sessions" with temple goddesses on adult-service websites such as erosguide.com and backpage.com. Elise told the court that women were encouraged to post ads offering sessions as a way to bring more seekers to the temple. Elise said these ads were a "stream of natural energy." If women did not keep up their ads, the temple would pay for them from temple "tithes." When Leiter asked Elise if touching the genitals was a sacred practice for her faith, she replied with a definitive yes. Elise described other temple practices, such as collecting the menstrual blood of temple members in "moon jars" and pouring it on trees and the ground to thank the earth in what Elise said was a pagan ritual.
Union Lip Service here contemplating how we define "freedom of religion". You know: the right to practice whatever religion one chooses?
Back in 1993 while out in San Francisco I was invited to many pro-sex events. I still have a printout of a "Hookers History", part of a media kit I received from Teri Goodson, a member of the activist group C.O.Y.O.T.E (Call Off Your Outdated Tired Ethics). The anonymous author – who may have been Annie Sprinkle based on the titling – laid out a brief, yet concise walkthrough of "Her-History". It is the perfect discussion piece to share in light of the situation happening with teamgoddessbless:
"Before the advent of patriarchal religions with their harsh, judgmental Gods and the suppression of sensual pleasure, there was the Goddess. Goddess worship accepted the natural cycles of sexuality, birth, death and concern for the welfare of future generations. Sexuality was incorporated into the very process of worship.
Sacred prostitution, also called religious, ritual, or temple prostitution, was known to cultures on every continent of the Earth. Prostitute-priestesses dispensed the grace of the Goddess in her shrines. The most famous published factual accounts tell about the cultures bordering the Mediterranean Sea, be they European, African, or Near Eastern. But also India, Oceania, and the Americas had sacred harlots.
Aphrodite's priestesses usually remained in her service until their death. The money gained was used to support their house of worship. In ancient Middle-Eastern temples, the prostitutes were sometimes called Charities or Graces; they were known for their beauty and kindness. The sensual magic of the sacred whores was said to have mellowed the behavior of men. Ishtar the Great Whore of Babylon, announced, "A prostitute compassionate am I." Mary Magdalene said of her sisters in the profession, "Not only are we compassionate of ourselves, but we are compassionate of all the race of mankind." Hookers History 1993
In researching religion and philosophy for a piece I wrote at Goddard College some 15 years ago, I learned the whores of antiquity often commanded high social status and were revered for their knowledge and erotic skills. As earthly embodiments of the Queen of Heaven, in Palestine called Qadeshet, or the Great Whore, the hookers were honored like queens at centers of learning in Greece and Asia Minor. Some even became queens, like the empress Theodora, wife of Justinian and St. Helena, mother of Constantine.
Temple prostitutes were known as healers of the sick. At that time, their very secretions were supposed to have medical virtue. A Sufi proverb states, "There is healing in a woman's vagina." An Indian temple hymn says, "To have intercourse with a prostitute is a virtue that takes away sin."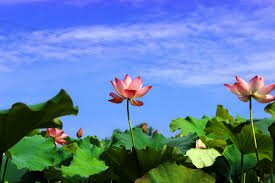 Temple prostitution diminished with the invasion of patriarchal tribes, later ending altogether with the advance of Christianity. Because whores occupied a significant position in paganism, Christianity vilified their profession. However, outside the Judeo-Christian tradition, prostitution often became a fully legitimate lifestyle. We can see that from the revered sacred harlot of antiquity to the often scorned and scapegoated prostitute of today was a long road backward. Let's not forget the proud, ancient heritage left us by our predecessors. Whores were famous for their knowledge, compassion, healing abilities and skills in the art of pleasure."[27
Most historical reference on prostitution, however, is removed from the sacred aspects of the Goddess. Historically, the change from matriarchal to patriarchal seems to be with the Canaanites. Mentioned in biblical reference, the ancient Canaanites were a cult of controversy. Due to their worship of idols, and the rites they practiced which involved temple prostitutes, the Israelite authorities ordered their extermination. Dating from 1500 BC, the Canaanites worshiped the Hebrew Goddess, Asherah. It was to be the end of pagan ways. "Both the Temple and the pagan cults shared an intoxication with the feminine Goddess, symbol or Eros."[28]
Canaanite prostitutes did not profit off of their sexual services. They served the Temple, and any funds they received went to the Temple. "The notion of prostitution for personal profit is therefore not really a factor amongst religious cult prostitutes as they are not driven to their profession by poverty or crime, as are most prostitutes today, but seem to choose this profession out of a purely religious ideal."[30]
Prior to patriarchal religious hierarchy's condemnation of idolatry and pagan worship, it is believed that many communities extending beyond the specific Canaanites visited the "sacred ones".
The belief in the prostitute as sacred being changes as we place aside archeological finds of ancient tablets and enter into the Bible itself. In Leviticus 19:29, Israelites are warned not to let their daughters get into prostitution lest they be punished with death. Even more severe warnings are given with respect to temple or cult prostitution and idolatry.
Mordechai Gafni, leader of Bayit Chadash, a spiritual center in Israel, considers the removal of sexuality by pure intellect within religion to be the battle of Ethos and Eros. Speaking specifically about Judaism, he says: "Modern Judaism has developed from the ethical teachings of the prophets. In the process, however, we have overlooked the erotic, present in the pagan consciousness of the Temple service. We have forgotten the Goddess, a vital presence in the life of ancient Israel."[32]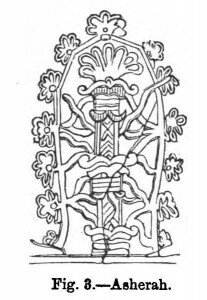 We see current Christian culture has an even harsher view of the sacred whore, like this answer I got about how Jesus views prostitutes found on Got Questions dot org: God forbids involvement with prostitutes because He knows such involvement is detrimental to both men and women. "For the lips of an immoral woman drip honey, And her mouth is smoother than oil;But in the end she is bitter as wormwood, Sharp as a two-edged sword. Her feet go down to death, Her steps lay hold of hell" (Proverbs 5:3-5 NKJV). AND ALSO: Prostitution not only destroys marriages, families, and lives, but it destroys the spirit and soul in a way that leads to physical and spiritual death. God's desire is that we stay pure and use our bodies as tools for His use and glory (Romans 6:13). First Corinthians 6:13 says, "The body is not for sexual immorality but for the Lord, and the Lord for the body."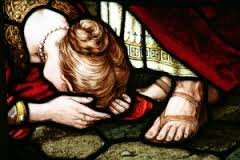 Religious freedom is often about who feels their religious view is more legitimate than other persons, or whose savior is the better, brighter, badder, most bodacious spiritual liberator.
Or perhaps it is simply up to who has the most money to pursue the longest legal challenge.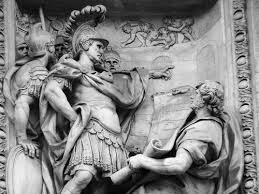 Freedom of religion is rife with challenges. Whether or be the right of the Mormons to engage in polygamy, the rights of Wiccans to publicly practice earth magick, or the belief in some evangelical churches to teach their children creationism instead of science despite standardized testing practices, or to have their kids participate in home schooling instead of public school, or nake handling for salvation along with soccer.
.America is an amazing experiment in efforts for freedom. What we are seeing here is that taking God back to the Goddess, and banking on the Temple does not seem a welcome addition to the list of tax exempt organizations in the America construct of the contemporary Judeo-Christian-Muslim Triad, at least not when the chakra common is found on the Back Page ads along with Naughty Nikki and discount dollar blow jobs.
Feeling like making a connection?
Blessings — https://teamgoddessbless.nationbuilder.com/donate
Hello Tracy Elise supporters! TeamGoddessBless has had many inquiries on how to support her during this trying time until she is vindicated. You can help by placing money on her books for food (the food in jail is terrible!), sending her a postcard, setting up your phone for her to call you, setting up a video visitation or sending her books and magazines to read. Below are the instructions on how to do all of the above. Tracy's account number @ Estrella Jail is T253161. Please Share this Post!
?#?FreeTracyElise? ?#?TeamGoddessBless?
How to Place Money on the Books For Tracy
The Best way to Donate money for her books to buy food is to go to phoenixgoddesstemple.org and make a tax deductible donation. We will be keeping money on her account. After sentencing on April 8th she will be moved so we have to manage her book money as we do not know where she will be going yet.
How to Set Up a Video Visit with Tracy
Remote Visit: A video visit conducted over the internet through the use of a visitor's home computer and a video kiosk located in the inmate housing units. Absent exigent circumstances, the number of Remote Visits an inmate may receive is unlimited, based upon time-slot availability. The at-home Visitors are required to pay a fee for this type of visit.
Remote visits may be scheduled daily between 7 A.M. and 9:30 P.M. Each Remote visit session is 20 minutes.
IMPORTANT: In order to conduct a visit, whether remote or On-Site, inmate friends and family members must create an account and schedule their visit a minimum of 24 hours in advance by going to the website: www.visitfromhome.net/maricopa
How to Send Tracy a Postcard
Any mail needs to be address to Tracy in Estrella jail as follows:
Tracy Elise T253161
Estrella Jail 2939 W Durango Street
Phoenix AZ, 85009
All incoming mail, with the exception of legal mail, must be standard postcards. This is to ensure the safety and security of jail facilities, inmates, and staff.
Acceptable STANDARD Postcards
Metered postage or USPS stamps
Minimum size postcards: 3.5 x 4.25 inches
Maximum size postcards: 4.25 x 6 Inches
Written in blue or black ink only
All stamps are removed from postcards
Unacceptable Postcards
Custom postcards
Postcards contaminated in any way
Defaced or altered postcards
Plastic(s) or wrapping(s) on postcards
Postcards marked with anything other than blue or black ink
Postcards with labels or stickers
Postcards with any watermarks, stains, perfume, lipstick, et cetera
Postcards depicting nudity, weapons, criminal activity or gang references
How to Send Tracy BOOKS, NEWSPAPERS AND MAGAZINES: All Books and subscription publications must be purchased directly through a publisher. All books must be softback paper only. Book covers with any other materials such as, but not limited to, hard covers, leather, et cetera, as well as spiral bound publications are prohibited. All books must be accompanied by a shipping manifest or invoice. An inmate may only possess 3 books, 5 magazines and 1 newspaper at any one time. Publications that may pose a threat to the safety or security of the jail, or are pornographic in nature, are prohibited. Inmates will be provided a Rejection Notification for all items determined to be unacceptable, prohibited or exceeds the maximum limit.
How to Set Up A Phone for Tracy to Call You
If you set up for Tracy to call you, first you must write her so she has your phone number and she knows that you have set up a phone for her to call.
Billing Arrangements. The system offers family and friends two types of billing programs for personal calls: Collect Calls and AdvancePay Service.
Collect Calls
Inmates can place collect calls to numbers that have been set-up in the system when the call is accepted and paid by the receiving party. Unless an AdvancePay account is established, inmates cannot place collect calls to cell phone numbers or numbers that are blocked from receiving collect calls. Your service provider must also have a billing contract with the inmate telephone service provider (GTL).
When an inmate attempts to call a telephone number for the first time that will not accept collect calls, the called party receives an automated voice prompt offering a connection to the vendor's account center so that the called number can be registered in the system. There is also a voice prompt offering a one minute one-time courtesy call.
AdvancePay Service
If calling collect is not possible or not preferred, you can pre-pay for the calls by establishing an AdvancePay account with GTL. This type of account is a requirement for calls to cell phone numbers or if a large number of inmate calls are accepted. You can either go online or call GTL to: create a pre-paid telephone account, add funds, and check balances. All information is available in both English and Spanish.
By Internet: www.ConnectNetwork.com
By Telephone: 1-800-483-8314 (24 hour service)